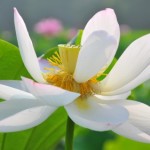 The name of Divine Nature Gateways arose from a meditation, my own synthesis of inner-liberation techniques from about thirty years of experimenting. Its core is the discovery (gateway) of unison among the qualities of embodied (nature) and transcendent (divine) selves – whether in personal evolution or in the creation of works of art in words.
This website is a sample if you consider working on a project together (negotiable details and significant discounts are highlighted on the Store page). There's even a choice-making grid for deciding whether to work together (or deciding anything else).
The project can be as brief as a paragraph or expand to a full-length manuscript, with articles and press releases in between. Two of the full-length books I've edited were mind-body-spirit textbooks, and one was about the Enneagram. The most recent is a panoramic review of inner development over millennia in various cultures. Beyond and within those specialties are my fascinations with chaos/complexity science, neuroscience, celestial mechanics, and epigenetics, which have been re-opening pathways into sci-fi and speculative fiction, as well as classical mythologies that told these same tales long ago in other languages.
My story-crafting art and technical expertise developed in many formats for over forty years: newsletters, speeches, press releases, grant applications, web text, magazine articles, graduate papers, and fundraising letters. If being widely read and well traveled matters in what you want to do, I also studied in Europe, followed by years as a staff writer and freelancer in public, academic, and non-profit sectors.
And now I'm immersed in the arts of fiction-writing (novels, screenplays, and short stories, even a little poetry), with a complete reimagination of my style and voice. Part of that immersion involves re-reading classics and discovering new geniuses, all with new eyes, as well as experimenting with reading my own draft text in focus groups. My flexibility as an editor is also expanding in tandem with my literary horizons.
While all this creating is going on, readers interested in character development (as consciousness or literature) can stay in touch with the blog here by clicking Like on the Gateways' FaceBook page (Divine Nature Gateways).
I hope you find some treasures for your life in the blog. You can start anywhere in the "Recent Posts" column on every page, where tags in the right-hand column are clickable, or go to Categories for posts of interest. Or click on the home page, where blog entries scroll chronologically with photos and openings lines. You might also find harmonies here for editorial work on your projects.
Cat Anderson
January 2018