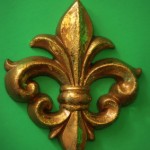 "Lead, follow, or get out of the way." Its energy's vibration is rising, as global culture introduces more chaos, and more awareness of chaos, daily, generating sensations of conflict, risk and disorientation through multiple media forms.
I suddenly realized this was the same three-way option presented, more gently, by Eckhart Tolle in The Power of Now. He posed the choices as Accept the situation, Work to change it, or Separate from it – instead of the "normal" "insanity" of down-spiraling in unwelcome feelings, adding to the general pain. I got such a huge charge from this, a new trigger was created, available (if I remembered and focused) for any difficult moment.
Years passed. Many heart-openings and trauma-clearings later, the tone of ET's text softened in memory – especially after a series of revelations about what "acceptance" actually means, in esoteric terms (noticing and witnessing, not agreeing to). People don't do this automatically, I came to sense, because "normal" human development (thus far) hasn't been cultivated that way. Earliest conflicts (with primary caretakers) may've been more or less literally life-threatening. "Acceptance," for some, meant shutting down, agreeing to worthlessness, ignorance, etc.; speaking up felt suicidal, and leaving was relatively impossible (though society is full of runaways of all kinds, long-time and late-breaking).
The first glimmer of self-value, for some, may've come in independent perceptions that person or situation A or B or C was sub-optimal, that we knew better, could envision a preferred reality. So, opposing (judging) sometimes became equivalent to self-respect, the only apparent power inside an entrapping environment. Abandoning or destroying this tender armature, before other ways of self-awareness were available, could be so risky the unconscious wouldn't let it happen. Sometimes substitute armor was chosen, with interpretations borrowed from intellectual and/or spiritual traditions, to justify the prison and design a new public persona. This involuntary "slave" pattern can persist, in various forms, through a lifetime.
The three-way empowered choice (accept/change/leave) popped to mind when a newsletter arrived with a typical article reinforcing the "blame the victim" approach (if you feel hurt, you're idiotic, manipulative, cowardly, etc.). I'm guessing this might work for some, who experience the insult as a breaking-apart of a trap they'd been unaware of, imagining their helplessness or defensive righteousness to be real and/or permanent. For others, with thick armoring near their core, it can add layers of disempowering contempt, thickening the armor, deepening the despair, and encouraging dissociative pretense. Like so many advocating this supposedly "tough love" concept, it also recommended that people have big breakthroughs and inspirations, attain higher consciousness by force of will. "Pretend you don't feel what you feel," "Be ashamed of your human reactions," and "Try to be someone you're not" are the messages.
The key, from my perspective, is to focus on the first choice among the three: "Accept" (Become Aware). As I wrote in an earlier post, to me it means "Notice," or "Witness," not Agree to, or Collapse under. Noticing, to be transformative, means allowing unconscious material to come into awareness (Jung's oft-quoted notion), remembering it's been kept hidden because it was painful. It won't come to awareness until it's compassionately acknowledged as instinctive, programmed by Nature and conditioning: every self-protective reaction can be witnessed as a loving if unconscious act of self-preservation, an honoring of the life one's been given. This is a radical departure from the blame-shame game. When the psyche's vulnerability is treated kindly, it will allow its secrets to unfold. When one's own "natural" armoring is seen in this beneficent light, the self-protections in everyone (lies, cruelty, greed, arrogance, etc., from mildest to most virulent) start to feel more understandable, and real solutions can be reviewed with calm strength. When everything is permissible to see, everything becomes visible. This is "acceptance," noticing and witnessing, from a relaxed, empathetic viewpoint.
That's Step One. Completing it resolves parts of the next two choices: the situation has already been changed, since helpless reactivity has shifted into honest witnessing; and the situation has already been left, since there's been a disengagement from the gut-dynamic of the conflict (even if surfaces are still turbulent). A higher plane of consciousness has been achieved, which is a breakthrough revelation on its own.
From this calmer, wiser point of view (complete acceptance/awareness), the possibility and desirability of further change are more evident. As newly empathetic energy permeates the situation, through the psyche of the newly aware participant, the whole situation might shift – visibly or subtly. Helpful speech and action can arise spontaneously. This is what makes it possible to listen, as Marshall Rosenberg said in Nonviolent Communication, for "what is alive in the other," to be open to discovering the "common ground" evoked in so many conflict-resolution traditions.
Inside that creative dynamic, an enlivening alertness to the possibility of leaving a situation can arise – not the blind flight of fight-or-flight, but a serene review of circumstances. Spiritual (and secular) literature is full of references to the freedom of leaving, frequently highlighting the ultimate leaving of physical life – a liberating idea (an end to suffering) when the psyche feels trapped in pain (Buddha and Hamlet being notable examples). Allowing the idea to arise completely, empathetically, wisely, can unlock reservoirs of lifeforce, enthusiasm, and liberation that were trapped under the armored denial of death – denial also being a programmed instinct deserving compassion, not condemnation.
Once the three-way choice is viewed through these soft-focus lenses, conflict and distress become more malleable, more filled with potential, more life-enhancing. The first draft of this post was called "The World as Teacher," and to me, this is how it teaches – when we let our reactions arise into our hearts and minds, to be tended to by our ever-expanding wisdom, in noticing all dimensions of life, from joy in the beauty of Nature to the depths of our lived experience.